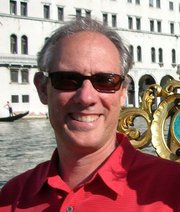 People in the Department
Christopher Ansell
Professor & Director of Travers Program
Groups: Comparative Politics, Western Europe, Public Policy & Organization
Professor Ansell received his B.A. in Environmental Science from the University of Virginia in 1979 and worked at the US Office of Technology Assessment from 1979 through 1984. He received his Ph.D. in Political Science from the University of Chicago in 1993. His fields of interest include organization theory, political sociology, public administration, and Western Europe. His current research focuses on risk regulation, collaborative governance, social network analysis, and crisis management. He is currently the U.S. editor of Public Administration: An International Quarterly.
Specialization
Western Europe, France, Organization Theory, Public Administration, Social Network Analysis
Education
M.A., Political Science, University of Chicago, Ph.D., Political Science, University of Chicago, B.A., University of Virginia
Books
Pragmatist Democracy: Evolutionary Learning as Public Philosophy (Oxford 2011)
What's the Beef? The Contested Governance of European Food Safety (with David Vogel; MIT 2006)
Restructuring Territoriality: Europe and the United States Compared (with Giuseppe Di Palma; Cambridge 2004)
Schism and Solidarity in Social Movements: The Politics of Labor in the French Third Republic (Cambridge 2001).
Articles
Managing Transboundary Crises: Identifying the Building Blocks of an Effective Response System, (with Arjen Boin and Ann Keller). Journal of Contingencies and Crisis Management, 18, 4: 195-207. 2010.
How to Reform a Reform Agenda: Outreach, Agenda Expansion, and Brokerage in Urban School Reform (with Sarah Reckhow and Andrew Kelly). Policy Studies Journal, 37, 4: 717-743, 2009.
Collaboration is Not Enough: Virtual Cycles of Reform in Transportation Policy (with Margaret Weir and Jane Rongerude), Urban Affairs Quarterly, 44, 4: 455-89, 2009.
Collaborative Governance in Theory and Practice, (with Alison Gash), Journal of Public Administration Theory and Research, 18, 4: 543-71, 2008.