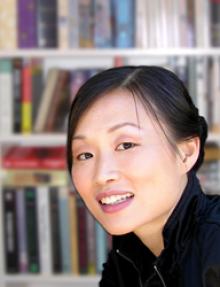 People in the Department
Sarah Song
Professor of Law and Associate Professor of Political Science
Groups: Political Theory & Philosophy, Public Law & Jurisprudence
Sarah Song is Professor of Law and Associate Professor of Political Science. She received a B.A. in Social Studies from Harvard, an M.Phil in Political Theory from Oxford, and a Ph.D. in Political Science from Yale.
Her fields of interest include contemporary political and legal philosophy, the history of American political thought, and immigration & citizenship law. She has written on issues of democracy, religious and cultural pluralism, feminism, immigration, and citizenship. Her first book, Justice, Gender, and the Politics of Multiculturalism (Cambridge University Press, 2007), was awarded the 2008 Ralph Bunche Award by the American Political Science Association.
Her current research is focused on questions of citizenship and migration. She is working on papers on territoriality and the rights of noncitizens, and the normative foundations of a state's right to control immigration. She is also at work on a book on the ethics of immigration policy.
Prior to coming to Berkeley, she was Assistant Professor of Political Science and Affiliated Faculty in Philosophy and Women's & Gender Studies at M.I.T. and a Visiting Scholar at the American Academy of Arts and Sciences.       She holds a joint appointment with the U.C. Berkeley School of Law.
Specialization
American Political Thought, Political Philosophy
Education
B.A., Harvard University, M.Phil., Oxford University, Ph.D., Yale University
Books
Justice, Gender, and the Politics of Multiculturalism, Cambridge, Cambridge University Press, 2007.
Recipient of the 2008 Ralph Bunche Award, given by APSA for the "best scholarly work in political science which explores the phenomenon of ethnic and cultural pluralism"
Articles
"Rethinking Family in Immigration Law: Beyond Marriage and Blood Ties" (in progress)
"Why Do States Have the Right to Control Immigration?" for the American Society of Political and Legal Philosophy/NOMOS volume on Migration, Emigration, and Immigration (in progress)
"The Significance of Territorial Presence and the Rights of Immigrants" for Migration in Legal and Political Theory, eds. Sarah Fine and Lea Ypi (Oxford University Press, forthcoming)
"The Boundary Problem in Democratic Theory: Why the Demos Should Be Bounded by the State," International Theory, vol. 4, no. 1 (2012)
"Rethinking Citizenship through Alienage and Birthright Privilege," Issues in Legal Scholarship (2011)
"Three Models of Civic Solidarity," Citizenship, Borders, and Human Needs, ed. Rogers M. Smith (University of Pennsylvania Press, 2011)
"Multiculturalism," Stanford Encyclopedia of Philosophy (2010)
"Democracy and Noncitizen Voting Rights," Citizenship Studies, vol. 13, no. 6 (2009)
"What Does It Mean To Be an American?"

Daedalus: Journal of the American Academy of Arts and Sciences

, vol. 138, no. 2 (2009)
"The Subject of Multiculturalism: Culture, Religion, Ethnicity, Nationality, and Race?"

New Waves in Political Philosophy

, ed. Boudewijn de Bruin and Christopher Zurn (Palgrave MacMillan, 2008)
"Religious Freedom v. Sex Equality,"

Theory and Research in Education

, vol. 4, no. 1 (2006)
"Majority Norms, Multiculturalism, and Gender Equality,"

American Political Science Review

, vol. 99, no. 4 (2005)
"La defense par la culture en droit americain (The cultural defense in american law),"

Critique internationale

, vol. 28 (2005)
Teaching
PS4 - Introduction to Political Theory (spring 2013)
PS 191.3 - American Political Thought (spring 2012)
Law 215.5 - Foundations of Political Philosophy (spring 2012)
PS 215B - Topics in Contemporary Political Theory (spring 2011)