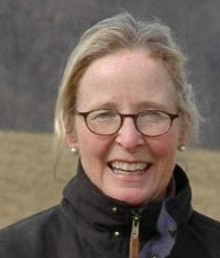 People in the Department
Shannon Stimson
Professor
Groups: Political Theory & Philosophy
Shannon Stimson is Professor of Political Science and Chair of the program in Political Economy. Her primary field of research is political theory and the history of political and economic thought. She has held the Fulbright Professorship in the U.K., the Christensen Fellowship of St. Catherine's College, Oxford, a Distinguished Visiting Fellowship at Queens' College, Cambridge and most recently the John K. Castle Chair in Ethics, Politics and Economics, and in Political Science at Yale University.
Specialization
History of Political Thought, Ancient, Early Modern, Modern; The History and Theory of Economic Thought, Ancient, Early Modern, Modern, Contemporary; Shakespeare and Political Thought; Constitutionalism, Ancient, Early Modern, Modern, Contemporary
Education
Harvard, Ph.D.
Books
After Adam Smith: A Century of Transformation in Politics and Political Economy(with M. Milgate, Princeton University Press, 2009, paperback 2011) - Recipient of the David and Elaine Spitz Prize, 2011
Modern Political Science(co-editor, Princeton, 2007)
Writing a National Identity (with Vivien Hart, Manchester, 1993)
Ricardian Politics (with M. Milgate, Princeton, 1991)
The American Revolution in the Law (Princeton, 1990)
Articles
Her articles have appeared in numerous edited volumes, journals of political thought, economics, the history of economic thought, and political science in America and Europe. She has served on the editorial boards of the
American Political Science Review
, and presently serves on the editorial board of the
Adam Smith Review,
and the
Blackwell Encyclopedia of Political Theory
.
Teaching
Undergraduate: Ancient and Medieval Political Thought; History of 18th and 19th century economic and political thought; junior seminar in the Political Ethics in the Age of Terror; junior seminar in Concepts of Constitutionalism; Graduate: Greek and Roman political thought; Workshop in the History of Political Thought; Staging Politics in Shakespeare, Conceptions of Constitutionalism, and Conceptual debates in Contemporary Rule of Law.
Other Exchange of Ideas
Interview with Matt Frei for the BBC Americana Series, 'Americans and their history," June, 2011. http://www.bbc.co.uk/programmes/b00kpjpm